Work
Application Development
Course Factory
We built a custom project management application for CourseFactory, a talented video editing studio. Having struggled to make off-the-shelf project management tools work for their unique workflow, the application alleviated these pain points and allowed them to get exactly what they want, without anything they didn't (and dramatically reducing their monthly SaaS bill). This full-featured app included payment integration, granular user roles/permissions, file uploading and storage, messaging & notification functionality, and more.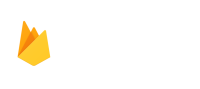 Automation & Integration
Number 1 Sons
We helped automate processes for this growing food delivery company, saving many hours per week of manual tasks. As the business was heavily reliant on logistics (delivery fulfillment, local pickup, inventory management), we used the trusty combination of Airtable and make.com to help sync up with Shopify and various add-ons to automatically handle shipping and fulfillment of thousands of orders.



Application Development
Altius Learning
We built a lean, custom application for the client's coaching program. This unique application was a hybrid of code and no-code tools, using a custom-coded front end and make.com & Airtable on the back end. This allowed for a performant, custom UI while still allowing for easy modifications to data and application logic by the client.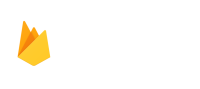 How can we help?
We're happy to discuss your project and see if it's a good fit.
More of our work
(Some company names are anonymized)
Serhant.
Provided technical consulting and built valuable automation for one of the countries' largest real estate brokerages
Consulting & Automation
Marketing Automation Agency
Provided valuable automation and technical support for a marketing-focused agency, allowing them to focus on what they did best
Automation & Consulting
Makerpad
Integrated advanced custom code with existing no-code tools to scale this popular community
Automation & Consulting
Biotech Startup
Built a cross-platform desktop application which communicated with USB devices
Application Development (Desktop)
FlowPatterns
Served as CTO and made critical technical decisions for this startup
CTO Strategy
Joshua Tree Coffee
Built custom accounting automation for this popular coffee company
Automation & Consulting
Arts Centre Telford
Advised this performing arts academy on scheduling and automation infrastructure
Strategy Consulting
Adtech Startup
Consulted on building and structuring of a large Airtable base for a well-funded Adtech startup
Consulting
Carolina Railway Company
Automated the parsing and organization of thousands of documents
Automation
Loom My Home
Centralized and synced data and sale fulfillment for this multi-platform ecommerce company
Automation & Consulting
LifeLabs Learning
Built onboarding automations to accommodate a growing number of new hires
Automation
Beyond Efficiency
Built automation to sync data between Project Management system and Airtable for this Architectural & Engineering firm
Automation & Strategy
Canadian Energy Company
Set up HubSpot and built custom object integrations to sync data from SAP
Automation
Organic Butcher of McLean
Built a system to handle local pickup orders
Consulting & Automation